Simeone - An Introduction To Simeone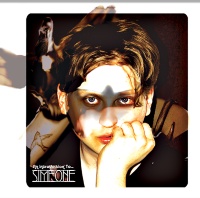 A lot of praise has been lavished upon Simeone, an electronic composer, musician and producer. Released on Le Coq Musique the label co-run by Gary Asquith (Renegade Soundwave) and Kevin Mooney (Adam and the Ants, Max, Lavender Pill Mob),
An Introduction To Simeone
showcases the talent of Simeone compiling tracks from his album
The Dream Weaver
and the ensuing EP
Magic Star
, alongside a number of previously unreleased tracks. Simeone's music pulses to the sound of electro-pop and eighties electronics, with a choice of revealing cover versions. With 21 tracks of variable quality there's a lot to get through from this young musician.
With his wispy, boyish vocal, Simeone's voice is well suited to these ethereal, atmospheric electro-pop excursions and particularly to the dreamy electro ballad. 'Alone' slips from atmospheric textures into a downbeat trip hop rhythm with Simeone's laconic part-sung, part spoken vocal over gentle tumbling electronic beats. 'A Forget Me Not' built from mournful piano and chiming synths is quite charming but the weedy voice here is somewhat distracting. Much more effective is 'You Shine On' with its layers of chiming synths and wistful vocals recalling a newly deceased friend. 'Firmamentum', a new demo, foregoes much of the electronics for an effective ballad of acoustic guitar and piano with atmospheric, ethereal synth washes matched by mournful vocals.
Much more expansive in sound is 'Epica II' with cyclical drum rhythms and stuttered electronics giving way to chiming and melodic synths. The track ends on location recordings of footsteps on shingle beach. 'Today Is Yesterday'is propelled by hard rhythms with analogue squiggles building up with waves of blackened atmo-synth shadowed by Simeone's constantly rising vocal before he is joined by Karel Fialka on the closing verse.
Karel Fialka isn't the only guest on
An Introduction To Simeone
. Kevin Mooney supplies the hollow bass throb to the fractured rhythms and ethereal synths of 'Epica' accompanied by a wistful vocal from Simeone. By far the best guest collaboration can be found on 'Ocean', which features shared vocals from Simeone and Gary Asquith (of Renegade Soundwave). The low-key electronics and rhythmic vocals infused with a melodic pop chorus ensure this is a really good track and certainly one of the highpoints of the album.
Things also come together well on 'Little Lost Souls' and 'The Translucent Track'. 'Little Lost Souls' is shot through with tortured electronics and hard rhythms offset by Simeone's hushed tones and atmospheric synth flourishes creating an edgy piece of dark dance music, while, the demo track, 'The Translucent Track' recalls early eighties electro with its pop melody set to electro beats and primitive drum rhythms, here joined with guitar and split vocals shared with Alan Rear.
An Introduction To Simeone
includes a number of cover versions. The Ultravox track 'Hiroshima Mon Amour' is set to a pulsing electro bass, atmo-synths and primitive drum machine rhythms alongside Simeone's breathy vocals. There are points on
An Introduction To Simeone
that pick up influences from The Cure. It's therefore quite disappointing to find that Simeone's demo take on 'Lovesong' is so lacklustre, especially when his take on 'The Things I Saw', originally a b-side to a Karel Fialka single, is given an updated makeover. Here his atmospheric synth arrangements merge with dance rhythms propelled by a moving sub-bass line to which are added rhythmic spoken vocals.
An Introduction To Simeone
showcases his versatility, and his ability to transform his electronic sound pieces into ethereal, atmospheric realms or into dance pieces, or even into downbeat electro ballads. But with 21 tracks it is unsurprisingly sprawling and veering in quality at times, largely due to placing album tracks alongside demos. The elements are definitely there but it does seem Simeone is in need of a producer who can channel this into a cohesive whole and ultimately something more effective. Simeone's vocals sometimes detract from the whole but there is a talent here that needs harnessed, as the music is undoubtedly accomplished and inventive. One to watch for the future, then. For more information go to
www.sime-one.com